The Wrath of God
Why should we examine these things? Someone may well ask that question. Why spend our time on a subject like this, a difficult subject? There are so many other things that are interesting at the present time and attracting attention. Why not deal with them? And in any case, amid all the problems that confront the world, why turn to something like this?
Well, lest there be someone who is harbouring some such idea, and is provoked to put such a question, let me suggest certain reasons why it behoves us to consider this matter. The first is that it is part of Scripture. It is here in the Bible and, as we shall see, it is everywhere in the Bible. And if we regard the Bible as the Word of God, and our authority in all matters of faith and conduct, we cannot pick and choose; we must take it as it is and consider its every part and portion.
Martyn Lloyd-Jones, The Wrath of God.
Not everyone who says "Lord, Lord," will enter the kingdom of heaven. The Lord Jesus Christ said,
"Not every one that saith unto me, Lord, Lord, shall enter into the kingdom of heaven; but he that doeth the will of my Father which is in heaven. Many will say to me in that day, Lord, Lord, have we not prophesied in thy name? and in thy name have cast out devils? and in thy name done many wonderful works? And then will I profess unto them, I never knew you: depart from me, ye that work iniquity."
Matthew 7:21-23
God's Wrath Against Sin

For the wrath of God is revealed from heaven against all ungodliness and unrighteousness of men who suppress the truth in unrighteousness, because that which is known about God is evident within them; for God made it evident to them. For since the creation of the world His invisible attributes, His eternal power and divine nature, have been clearly seen, being understood through what has been made, so that they are without excuse. For even though they knew God, they did not honor Him as God or give thanks, but they became futile in their speculations, and their foolish heart was darkened. Professing to be wise, they became fools, and exchanged the glory of the incorruptible God for an image in the form of corruptible man and of birds and four-footed animals and crawling creatures.
Therefore God gave them over in the lusts of their hearts to impurity, so that their bodies would be dishonored among them. For they exchanged the truth of God for a lie, and worshiped and served the creature rather than the Creator, who is blessed forever. Amen.
For this reason God gave them over to degrading passions; for their women exchanged the natural function for that which is unnatural, and in the same way also the men abandoned the natural function of the woman and burned in their desire toward one another, men with men committing indecent acts and receiving in their own persons the due penalty of their error.
And just as they did not see fit to acknowledge God any longer, God gave them over to a depraved mind, to do those things which are not proper, being filled with all unrighteousness, wickedness, greed, evil; full of envy, murder, strife, deceit, malice; they are gossips, slanderers, haters of God, insolent, arrogant, boastful, inventors of evil, disobedient to parents, without understanding, untrustworthy, unloving, unmerciful; and although they know the ordinance of God, that those who practice such things are worthy of death, they not only do the same, but also give hearty approval to those who practice them.
Romans 1:18-32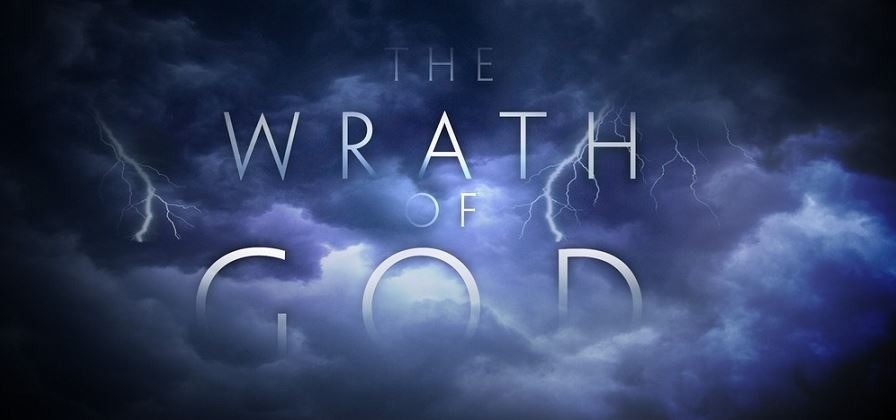 The Wrath of God according to Tyndale Bible Dictionary: A term for Gods displeasure with human beings and their sinful actions. The word wrath is a concept represented by many different words and idioms in the original languages of the Bible, all of which express the notion of justifiable anger for unjust actions.