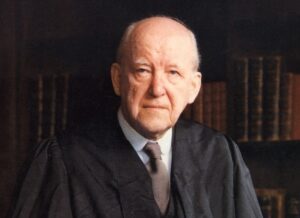 Sanctified Through The Truth
"Sanctify them through thy truth: thy word is truth." – John 17:17
Every one of the New Testament epistles is divided into two sections — doctrine and the application of the doctrine. Paul, for example, puts it so perfectly in Romans 6:1, 'What shall we say then? Shall we continue in sin…? and he goes on to apply the great truths of the earlier chapters. So we must look at it like this: God works in us fundamentally by producing in us a new nature, and disposition. He creates within us new desires and longings after holiness and sanctification and the godly life. Indeed creates within us the will and the power to live such a life, but he does it all through the word…God does not do this work in is directly, but indirectly, through the truth. . .
And so he does not teach us to surrender ourselves and every sin to him, and then trust him to deliver us out of those sins, or to take those sins out of us…I do not know of a single scripture—and I speak advisedly—which tells me to take my sin, the particular thing that gets me down, to God in prayer and ask him to deliver me from it and then trust in faith that he will.
Now that teaching is also often put like this: you must say to a man who is constantly defeated by a particular sin, "I think your only hope is to take it to Christ and Christ will take it from you." But what does Scripture say in Ephesians 4:28 to the man who finds himself constantly guilty of stealing, to a man who sees something he likes and takes it? What am I to tell such a man? Am I to say, "Take that sin to Christ and ask him to deliver you?" No, what the apostle Paul tells him is this: "Let him that stole, steal no more." Just that. Stop doing it. And if it is fornication or adultery or lustful thoughts, again: Stop doing it, says Paul. He does not say, "Go and pray to Christ to deliver you." No. You stop doing that, he says, as becomes children of God.
My friends, we have become unscriptural. If you want further evidence, lest somebody thinks it is only the teaching of Paul, let me come to the teaching of the apostle Peter, which is exactly the same; it is the whole teaching of Scripture, which we seem to have forgotten. We read in 1 Peter 1:14 and 15, 'As obedient children, not fashioning yourselves according to the former lusts in your ignorance: but as he which hath called you is holy so be ye holy in all manner of conversation.' It is something that you have to do. You must turn your back on these things because you are a child of God. Peter puts it still more strongly, in a sense, in 1 Peter 4:1-4: 'Forasmuch then as Christ has suffered for us in the flesh, arm yourselves likewise with the same mind: for he that hath suffered in the flesh hath ceased from sin; that he no longer should live the rest of his time in the flesh to the lusts of men, but to the will of God' — then listen to this argument — 'For the time past of our life may suffice us to have wrought the will of the Gentiles, when we walked in lasciviousness, lusts, excess of wine, revellings, banquetings, and abominable idolatries: wherein they think it strange that ye run not with them to the same excess of riot, speaking evil of you.'
You must not do it, says Peter. He does not say Surrender it to Christ and ask him to deliver you from it; what He says is, Realise who you are and stop doing it. That is the teaching of Scripture: it tells us that if we really are what we claim to be, then we must stop sinning and we must purify ourselves. It reminds us that God has saved us in Christ, and has put the Holy Spirit into us, and that we already have the power within us, in the Holy Spirit. What we must learn to do is not to grieve the Spirit, but to yield to his promptings and to the strength and power that he gives us. It is we who are exhorted to do these things; God does not do this work in us directly but indirectly.
Not only that, surely we must agree that if the other teaching is right and all I have to do with the sin that gets me down is take it to Christ, then why should I not do it with all sins? This would mean that I become perfect and sinless — it is the teaching of sinless perfection. The people who hold that teaching would claim that they do not believe in sinless perfection, yet that is the logical conclusion of their teaching. No, that is not biblical doctrine. Rather, the Bible teaches that God does this work in us indirectly through the truth, by the word, by the teaching, by the enlightening, by the understanding, all which is worked in us by the power of the Holy Spirit.
Martyn Lloyd-Jones. Sanctified Through the Truth: The Assurance of Our Salvation (Studies in Jesus' Prayer for His Own : John 17:17-19). Volume 3 of Spiritual Assurance.
"Sanctify them through thy truth: thy word is truth. As thou hast sent me into the world, even so have I also sent them into the world. And for their sakes I sanctify myself, that they also might be sanctified through the truth." ~ John 17:17-19 (KJV)