Catholic clergy have been advised by the Vatican to keep the word of God brief in order to cater to short attention spans.
The book of Genesis says God created the heavens and Earth in less than a week. Now, Catholic clergy are being asked to follow suit and keep their sermons to under eight minutes in a recommendation issued from the Vatican.
Archbishop Nikola Eterovic, the secretary general of the Synod of Bishops, says homilies should be brief to cater for people with short attention spans. Clergy should also work from an outline, rather than a script, to allow for better eye contact.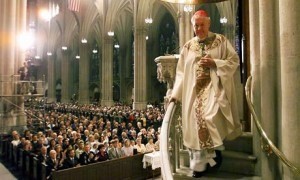 In a book called The Word of God, Eterovic proffers suggestions on how priests and deacons can improve the quality of sermons and retain churchgoers' interest.
"The homily in general should not go over eight minutes – the average amount of time for a listener to concentrate," he said, adding that clergy should keep abreast of current affairs so that a sermon addresses issues of local or national concern.
His advice was welcomed by Father Andrew Headon, vice-rector of the Venerable English College in Rome, which trains men for the priesthood.
"There is a saying among clergy," he said. "If you haven't struck oil in seven minutes, stop boring."
Read article: Click Here
Source: www.guardian.co.uk