Storm over revelations that cleric helped to silence victims of paedophile priest
By David McKittrick, Ireland Correspondent
Tuesday, 16 March 2010
The head of the Catholic church in Ireland yesterday rejected growing pressure to resign over his involvement in the country's latest clerical child abuse scandal, insisting that he would stand down only on the Pope's orders.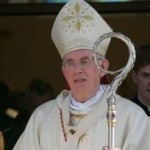 The position of Cardinal Sean Brady is in doubt following revelations that he was party to the imposition of an oath of silence on two young people complaining of abuse by one of Ireland's most notorious paedophile priests. After two meetings in 1975 the priest, Father Brendan Smyth, went on to abuse many other young people over the following two decades before being jailed.
Yesterday Cardinal Brady apologised to the victims of abuse, saying that with hindsight he should have done more. But when reminded of demands for his resignation, he said: "I've heard those calls. I've said I don't think it was a resigning matter. I've also heard other calls, many other calls, to stay and continue the work of addressing this most difficult problem." And, speaking to the BBC, he insisted that he would "only resign if asked by the Holy Father".
Please click here to read full article
www.independent.co.uk